Cooking Themes
Our cooking themes listed below are the basis for all our Cooking Classes and experiences. Go to the SCHEDULED CLASSES page to learn about how our themed classes work, and visit the PRIVATE GROUP CLASSES for all the details on how to create that special event for a group of friends!
The dates indicated underneath the themes are for our Scheduled Classes remaining in 2022. Our 2023 dates will be posted soon.
Menus change weekly, depending on the season and availability of farm produce. The dishes are just suggestions of what might be prepared in the class. The dates listed underneath each theme are for scheduled classes. Private groups get to choose their own theme and receive a customized menu a few days before their class. We will make all efforts to adapt recipes for Dietary restrictions when possible. Please make a note when filling out the booking form.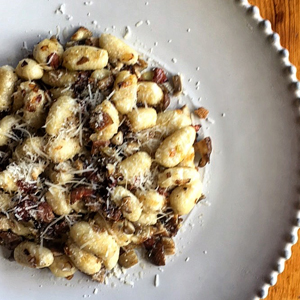 Tuscan Farmhouse
Nov 19

Capture the Italian farmhouse dishes of the season. Make homemade Ravioli or Gnocchi, perhaps Mushroom Risotto and Roasted Pesto Pork, finishing with Lemon Almond Biscotti. You'll never want to buy store bought again!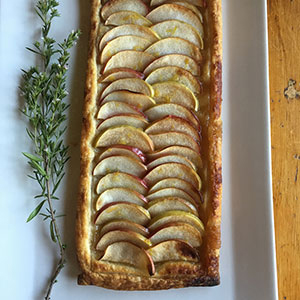 Dinner with Julia Child
Nov 5
Inspire your guests with the delights of a classic French meal. One of the most loved cuisines from around the world. Dishes could include homemade crepes, Ratatouille, Chicken Ballotine with Potato Gratin cups, and French Apple Tart for dessert. Your meal will be a real crowd pleaser. Bon appetit!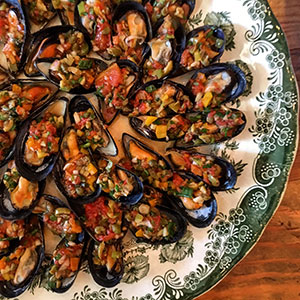 Tapas Party Delights
Spanish-inspired small plates are a popular format for a casual dinner party. Learn to create a wide range of mouth-watering tapas from mini chorizo empanadas, stuffed mussels to potato croquettes. Get ready to impress your guests this summer or winter – it works all year around!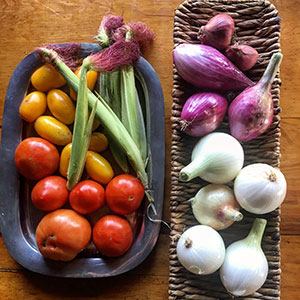 Traditional Farm Country
Fresh from the fields, this summer/fall menu incorporates the best of the week's produce. Recipes could include Maple Cheddar Corn Fritters, Grilled Pepper & Corn salad, Roasted Chicken rolls with apple & onion stuffing, buttermilk herb scones to Mennonite peach pie.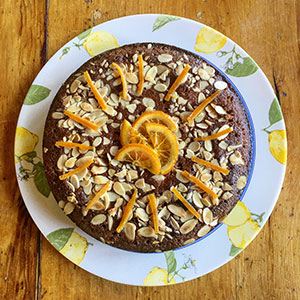 Middle Eastern & Mediterranean
Tabbouleh to stuffed grape leaves to Armenian pilaf. Mains could include beef Kuftas, lamb kebobs or chicken feta & lemon bundles. Create Baklava made with pecans and maple syrup or an almond orange cake. Fresh herbs & pure flavours are key to this cuisine.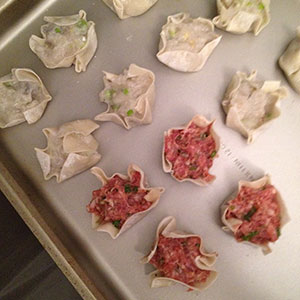 Asian Dumplings & Small Bites
Dumplings, Dim Sum and more! Sticky rice bundles in lotus leaves to awesome spring rolls, shrimp dumplings and pork bundles. Get your chopsticks ready!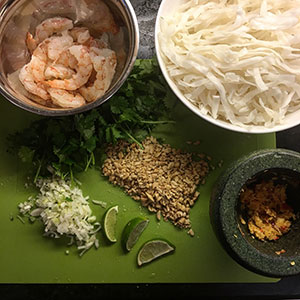 Vibrant Flavors of Thailand
One of my favorite cuisines! Pad Thai, to various curries, spring rolls and fragrant sticky rice. Learn to cook with tamarind, chilies and kaffir lime leaves – a real kitchen adventure.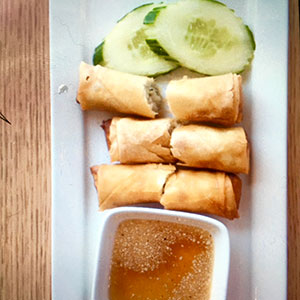 Vietnamese Street Food
Lemongrass Beef, Shrimp Rolls and awesome Peanut Sauce, to Classic Bun – rice vermicelli with grilled meats and carrot/daikon pickle. Sweet, sour, spicy and salty are the key flavors of this fresh & tasty cuisine.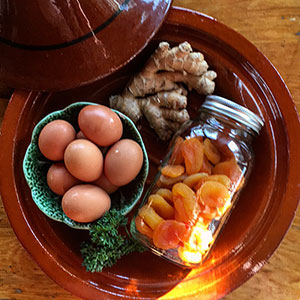 Moroccan Magic Classics
Tagines, couscous and various phyllo delights make this a popular heart warming cuisine. Exotic spices and homemade Harissa help make these dishes magical for at-home dining.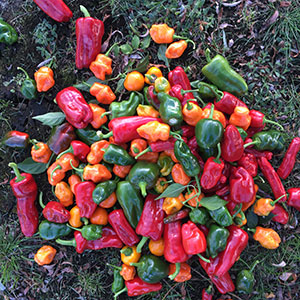 Spice it Up! Indian Curries & more
The aroma of toasted fragrant spices warms everyone hearts. Learn how to cook some Indian inspired dishes that are big on flavor like vegetable samosas, chickpea tikkis and more.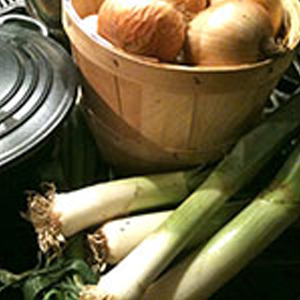 Plant Based Cuisine
Want to incorporate a healthier cuisine into your diet? Create some tasty plant based dishes that everyone will enjoy at your table – internationally inspired from Indian sesame bean patties to mushroom dumplings and crispy sweet potato samosas. Learn to build flavor through herbs, spices and cooking techniques.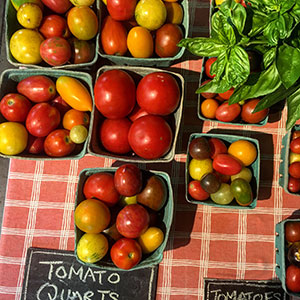 Heirloom Tomatoes
The "best of the best" tomatoes are definitely from heirloom seeds. Sample a wide variety, from Cherry to Beefsteak, from our kitchen garden & other local farms. Learn to make a number of seasonal dishes with these summer gems.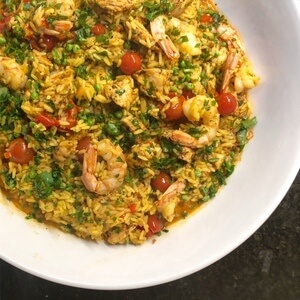 Spanish Paella
Join Marc Gomez Segu, owner of El Rebost de les Mil Illes (a Spanish Food emporium in Prescott), and learn the art of making Paella. Also included are some other delicious bites to round out your Spanish meal.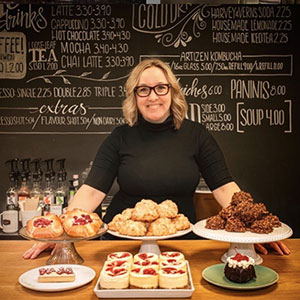 Sweet & Savory Pastry
November 12
Learn the "art of the pie" from one of the best – Amy Rensby, owner of C'est Tout Bakery & Bistro in Smith Falls. From Savory pies to a classic French Tarte dough, you'll be ready to tackle all types of pies for the upcoming holiday season. (Photo Credit: CatWood Photography)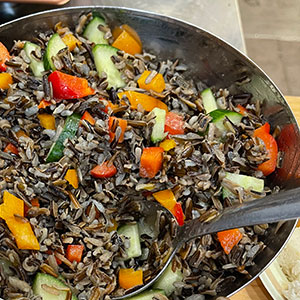 Indigenous Celebration
Join Paula Naponse Anishinaabe from Atikameksheng Anishinawbek – artist, cook and co-owner of Beandigen Café in Ottawa in our kitchens and create together some delicious Indigenous dishes. Learn about the important stories and roots of the ingredients and community meal. From Bannock and Three Sister Soup to Wild Rice Salad, you will be preparing a full traditional seasonal meal.