Imagine a tranquil haven nestled along the beautiful St. Lawrence River, offering a luxurious and spacious retreat that evokes the essence of European charm. Welcome to The Villas of Maison Maitland, where elegance and comfort create an unforgettable experience.
Cynthia Peters, the visionary behind Maison Maitland, drew inspiration from her European travels to create a getaway that embodies the spirit of "relax and unwind." These enchanting new Villas allow you to escape the hustle and bustle of city life while still being just moments away from discovering captivating history, indulging in retail therapy, and relishing the waterfront beauty.
As you step into the self-contained 2-storey Villas, you're greeted with boutique hotel touches that mirror the amenities that Cynthia herself enjoys during her travels. The décor is a seamless blend of old-world charm and contemporary style, with original beams adorning the converted carriage house and calming hues that create a serene atmosphere. Each villa boasts its unique character, while exuding elegance and comfort.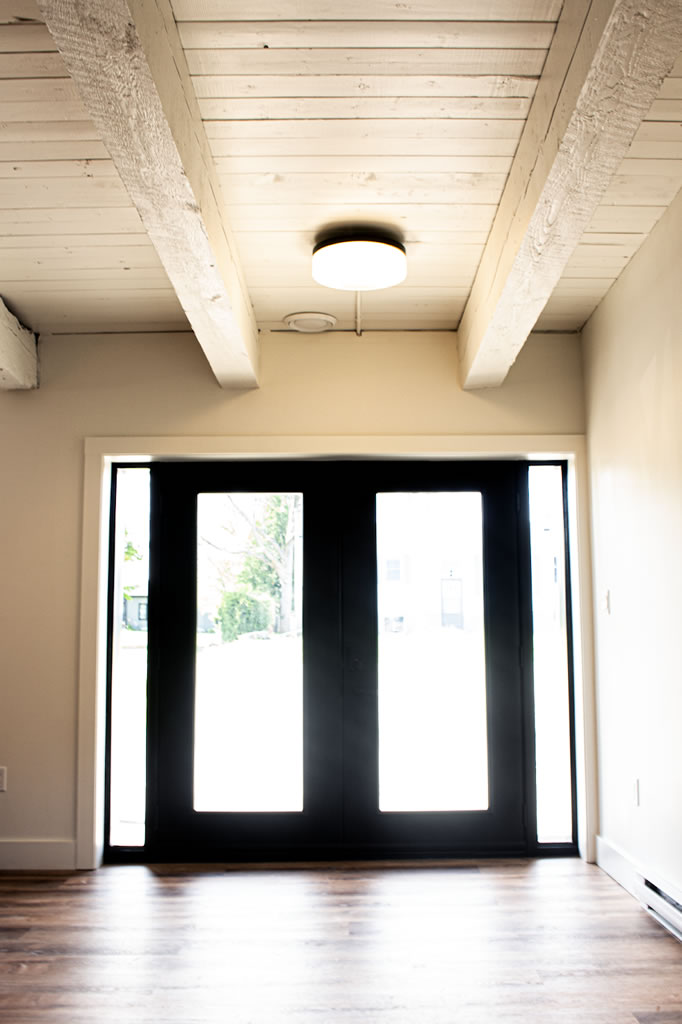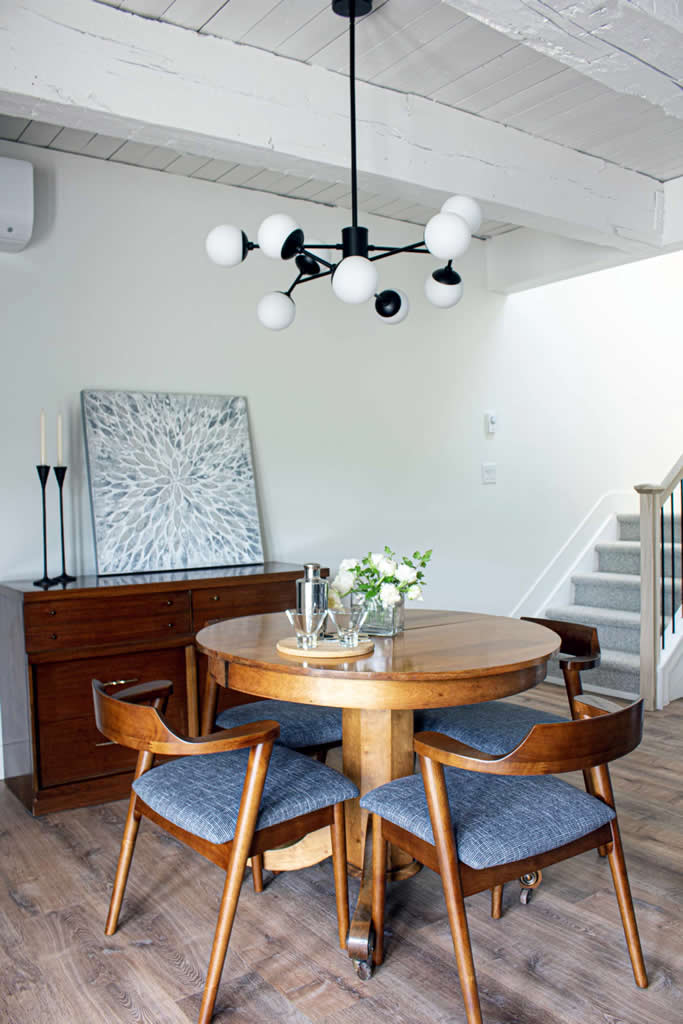 For Cynthia, the heart of any short-term accommodation lies in the kitchen, and she appreciates the ability to cook with local ingredients after a day of exploring. Understanding the frustration of ill-equipped kitchens, "Many aren't well equipped, and I've had to improvise a lot," Cynthia ensures that her guests have everything they need to effortlessly prepare a great meal. The open, airy kitchens and entertaining spaces in both the
Chardonnay
and
Chablis
Villas provide ample room for guests to join in the culinary adventure while savouring a glass of wine or two. No compromises—just the joy of cooking and creating memories together.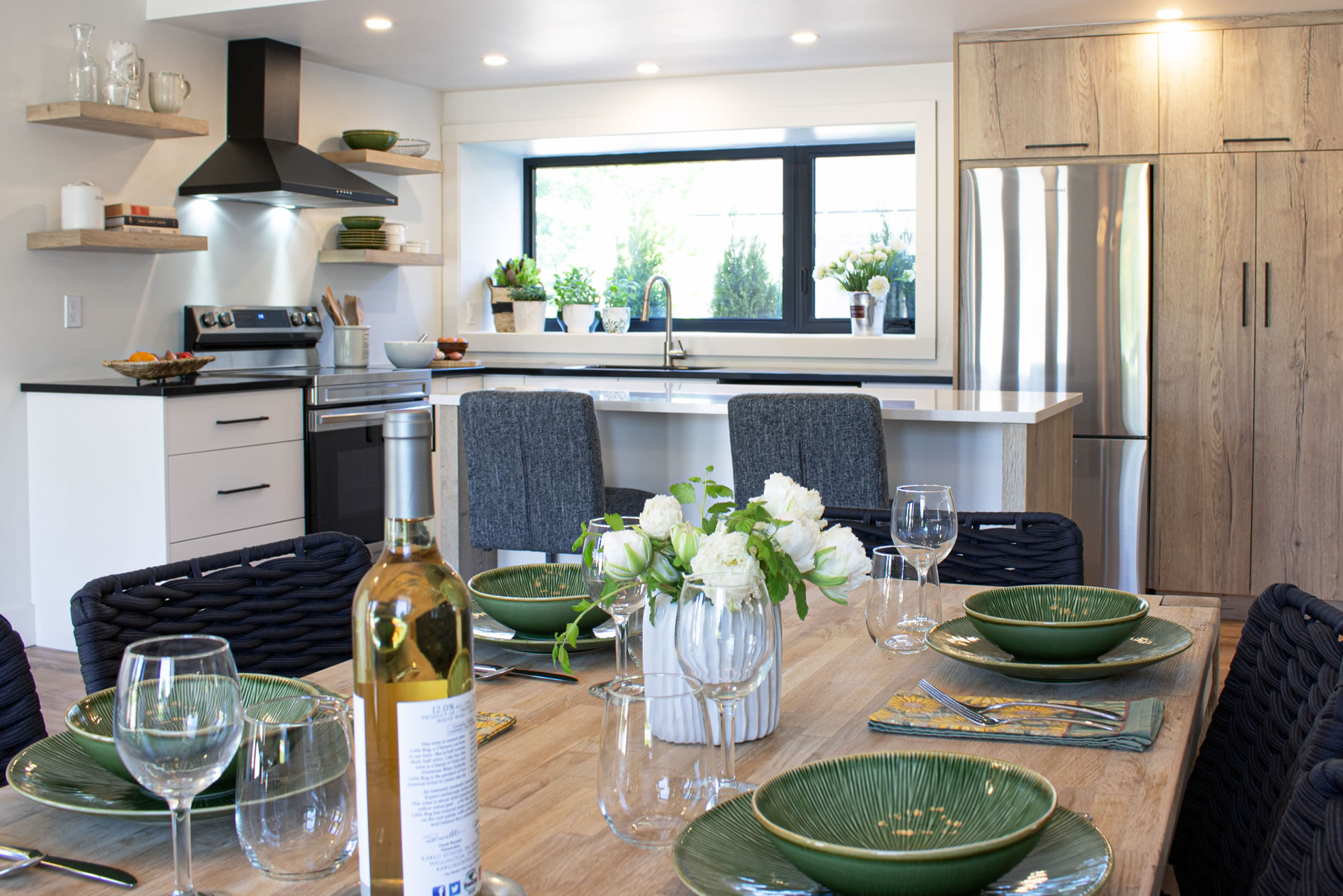 At the Villas of Maison Maitland, you'll find Cynthia's thoughtful touches awaiting you. If you don't have time to pick up or bring food en route to check-in,
she has curated Bonjour boards and baskets
, brimming with delectable treats, ready to welcome you to your home away from home with a feast of flavours. And when it's time to bask in the fresh air and soak up the surroundings, the Villas' private patios offer the perfect outdoor retreat. Crafted cement outdoor dining sets invite you to unwind and enjoy virtually any time of year—from an après-ski hot toddy to a golden hour Aperol Spritz during the warmer months. 
When it comes to furnishings, Cynthia's attention to detail shines through. The living room's custom-designed sofas and chairs beckon you to relax, providing the utmost comfort, with Smart TVs providing ample entertainment options for cozy nights in. In the dining room, the carefully selected chairs and tables create an ambiance of comfortable elegance, ideal for gathering with friends and loved ones.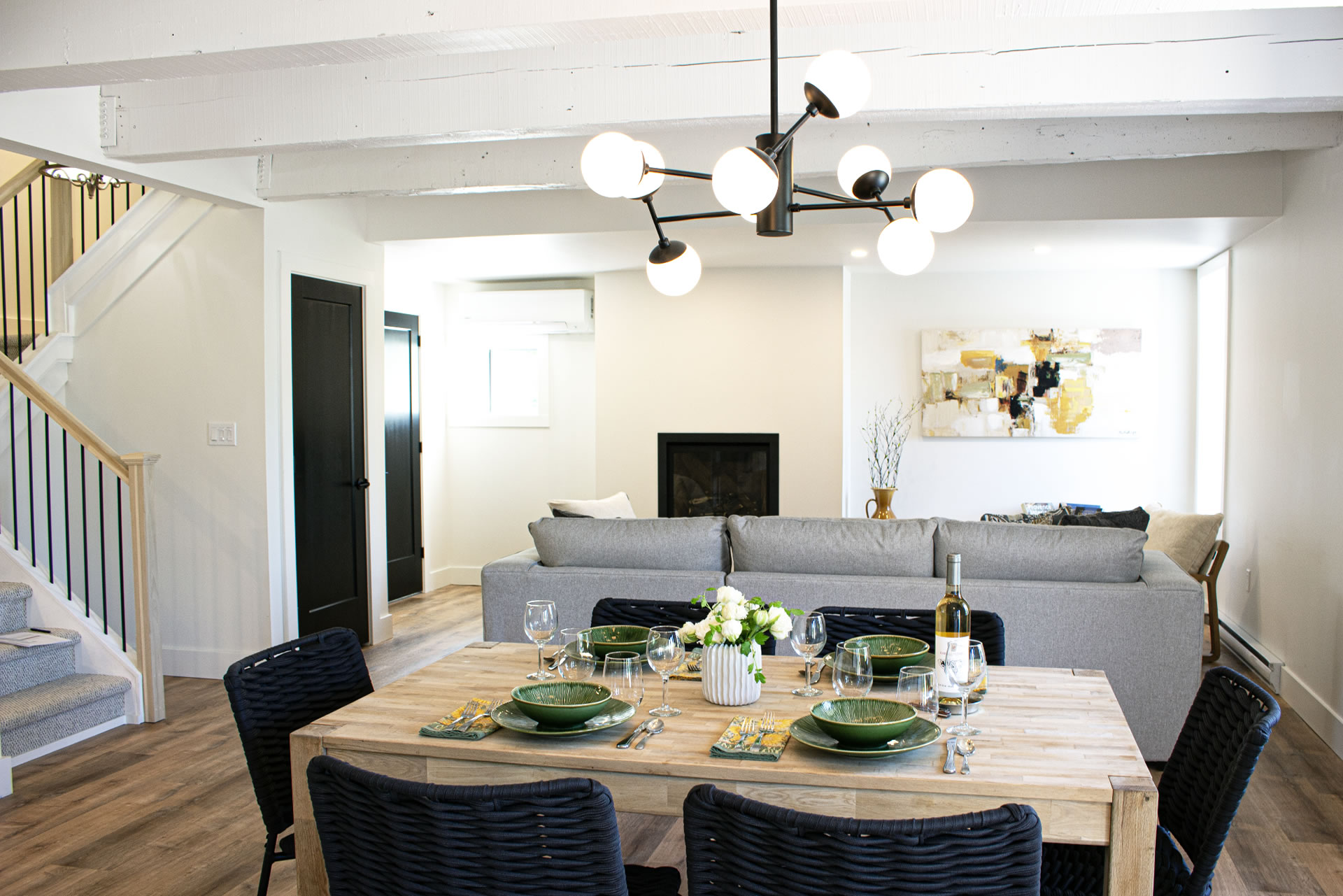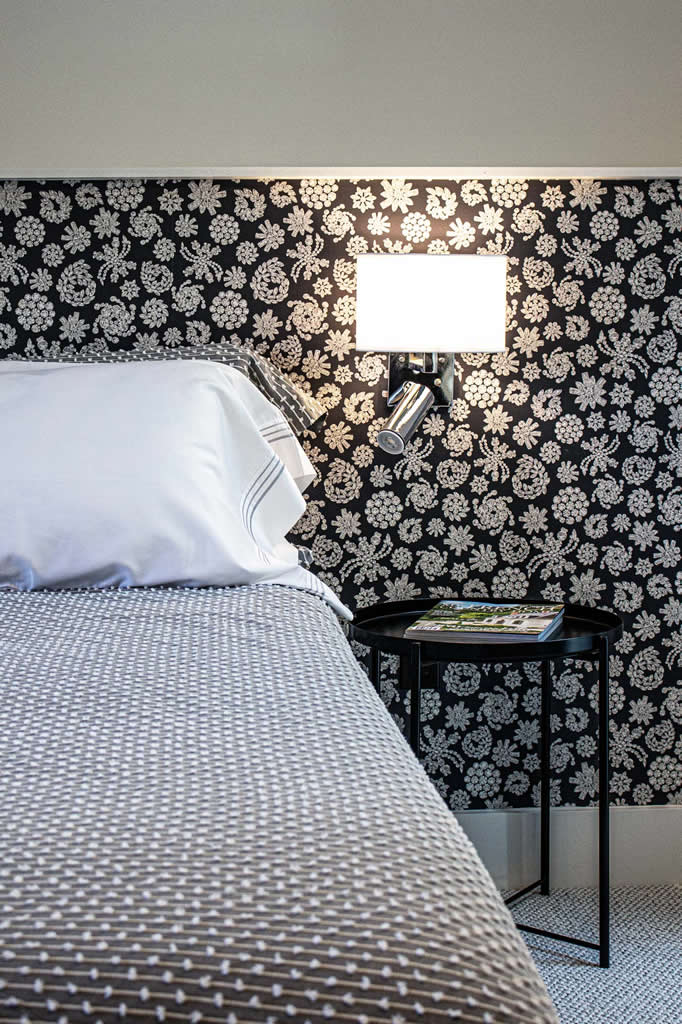 Thoughtful details are an integral part of the Maison Maitland experience. Handcrafted soaps, locally created and curated by Cynthia herself envelop you in the Citrus Verbena signature scent. This exclusive line of hand and body soap, as well as room and linen spray are available for purchase either from the main Maison, or online so you can bring a little piece of Maison Maitland home with you.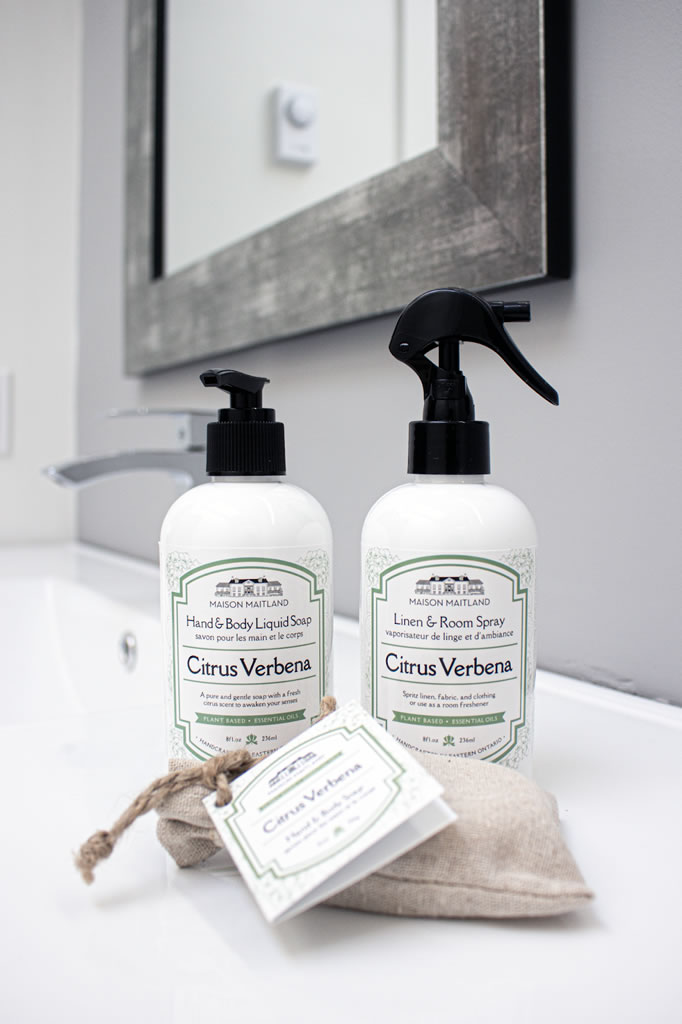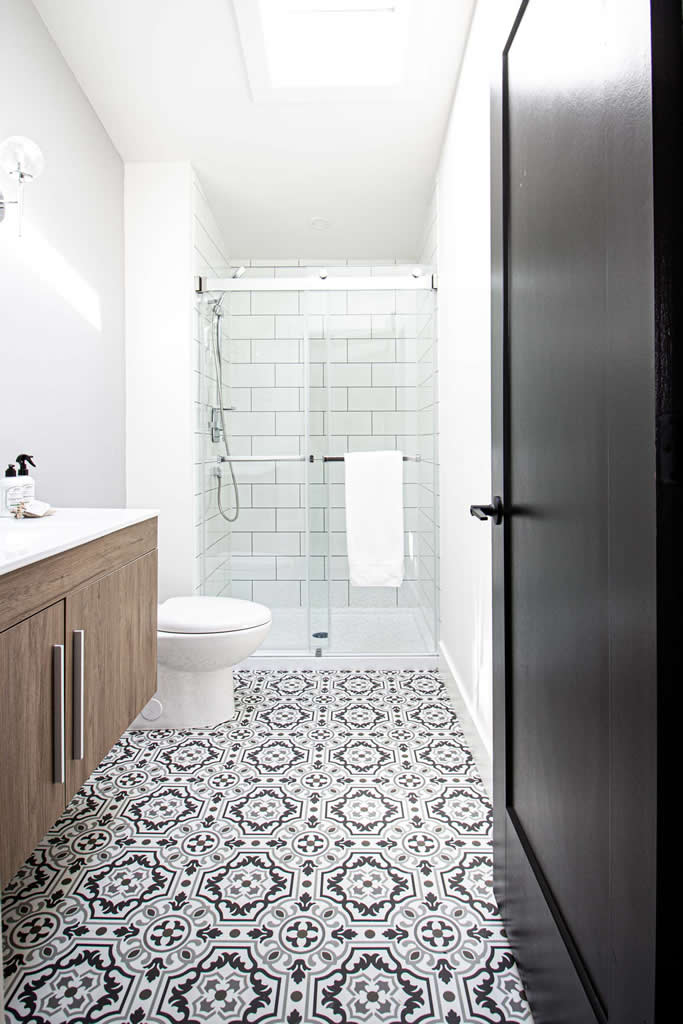 Finally, treat yourself each morning to a warm
Bonjour
with complimentary croissants complete with jam, butter, coffee, Maison Maitland signature tea by Pluck, milk, and eggs. At Maison Maitland, breakfast is an experience to be savoured: a moment to slow down and appreciate the indulgence of a relaxing start to your day.
Escape to Maison Maitland, and allow yourself to be enveloped in a world of comfort, beauty, and tranquility. Pair your stay with a hands-on cooking classor culinary experience, and embark on a European-inspired getaway that will leave you with cherished memories and wanting to return again and again.